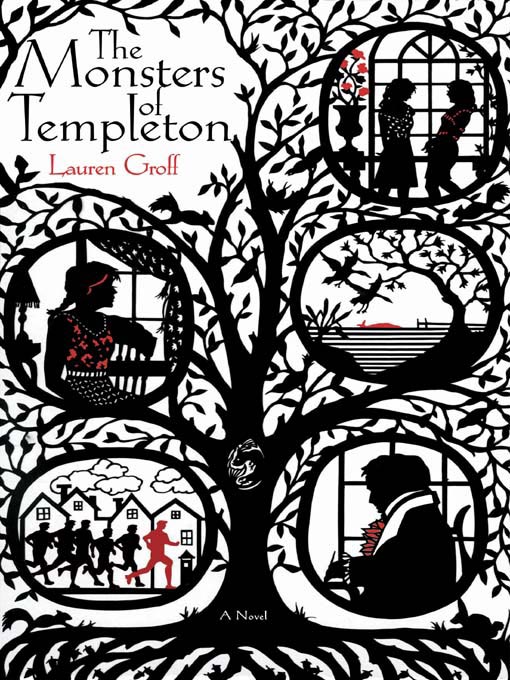 The Monsters of Templeton
by Lauren Groff
When this book came out in 2008, the cover instantly made me want to read it. And then, after seeing much
talk
about it, I finally picked it up. In the end, I'm incredibly glad I did.
The Monsters of Templeton
is about a girl who returns home from graduate school after a disastrous event to find her small, idealistic town turned slightly upside down. It turns out that in the lake she used to run by and play in, they discovered a monster. A real one. A giant one. The thing is, that's not at all the monster the title is referring to.
While home, at a place she never wanted to visit again, Willie tries to re-coop and reconnect with her hippie mother who's found religion. While doing this she learns of her mother's greatest secret: apparently Willie was not the product of a faceless father during her mother's reckless days in San Francisco, oh no, instead she's the product of one of her Templeton neighbors. One that may, just may, be related to her way back down the line.
And so starts The Monsters of Templeton an intricate tale that follows Willie as she does intense research to find how who her real father is. As the chapters fly by, you read accounts by each person from her family, from old letters to diary entries. Her family tree has so many branches that I created my own genealogy chart to follow it correctly. And it ends with one welcome understanding.
What I was most impressed with was Groff's voice. This being her first novel, she has a very sophisticated story telling ability. For each character she portrays within the novel, there's a new character voice. She creates so many personas and so many histories it's incredibly impressive and addictive. In the end, you just hope that everything she wrote was true and that Templeton (actually based off of the real city Cooperstown, NY) is exactly how you imagine it to be. I do agree that some subplots were a bit much and a bit overwhelming, but that didn't matter in the end. I devoured this book quickly, really loving it, which is why I'm trying to stop myself from tracking down the author who coincidentally lives right by my boyfriend. I'm definitely excited to read her new short story collection
Delicate Edible Birds.
The Monsters of Templeton is about reconnecting with your past and learning from it. Going back and reevaluating the monsters and the heros. Learning enough from it to form a future that the next few generations can research and maybe even inspire to be like.